Anne is a leading Feminine Freedom Mentor. She helps women all over the world to Release, Rise & Glow.
My magic is to develop practical solutions to help you with your Soul Journey to transformation in a way that allows you to discover deep fulfillment, freedom and authenticity in everything you do.
Yes, I work with energy, and yes, I am deeply spiritual, BUT I am far from woo-woo or vague routes that do not yield results. My methods are holistic and cyclic, always with respect for the Yin and Yang energy of every woman.
And at the same time, my corporate background, patriarchal awareness and my inescapable drive for female freedom all over the world ensure it. that I put my customers 100% in their responsibility to be full of their strength, to stay soft inside and clear in their heads. While working on achieving abundance & wholeness. 
After working in the corporate world for more than fifteen years, from a high potential program to various managerial positions, I started my own business eight years ago. In addition to beautiful interim assignments in the corporate world, I coached highly educated professionals from the corporate world, entrepreneurs, small companies in the healthcare sector, gave yoga classes and worked with essential oils. In the last 18 months this has evolved into high end coaching of companies and female entrepreneurs.
Together we work on the care for yourself, the foundation for your business or career AND the manifestation of the business or your dream. I am passionate about making the world a better place. And an extremely powerful way to do this is to empower women and thus the whole community (or family) behind them. 
My role on this planet is to help women to release, rise and glow. In my work, communities and worldwide.
Non-official BIO
Mother of three teenagers/adolescents and together with Michel. Crazy about a peanut butter sandwich with a green smoothie. Killing it with planners & agendas and always in for a yoga session at six in the morning. Inspiring for many and also a sometimes tired mother and entrepreneur. And I use English and Dutch mixed together, can't help it.
Helping women to release, rise & glow. You probably know it when you know that you have more to offer, climb the wrong ladder, keep yourself small or keep postponing (guilty here!) what you want. 
I create a safe 'space' to let go of these barriers, to put self-care first, to move forward and to create abundance. We work from leading yourself to leading others in a cyclical way.
I'm shit good at what I do and have helped hundreds of women taking themselves seriously and becoming visible successfully.
Here to help you  x
Free workbook
Manifest your ideas and get rid of your barriers by combining consistent action with vision and energy. Download the e-book below.
1:1 Business mentoring
Or work with me online 'create a magical and successful 2020' or 1:1 for three months
As from November 2019
A healthy & prosperous business
Break through your biggest barriers and experiencing flow,
freedom & success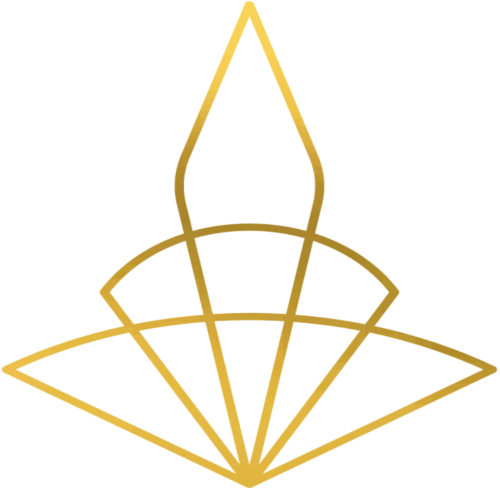 Manifest
My core values & principles
Spread the love
Empowerment of communities
INTENTIE
Onze werkelijkheid wordt gecreëerd door waar we onze aandacht op richten. Is het op het negatieve (ik wil niet) dan krijg je meer van dit. Richt je je aandacht op het positieve – a.k.a. ik wil- dan trek je het positieve aan. Je energie gaat daarna toe waar je intentie is.
Als we onze aandacht richten op hoe we ons willen voelen, willen zijn, willen leven in plaats van wat we allemaal willen, kiezen we voor het nu (en niet voor 'als', 'wanneer'). We kunnen ons nu voelen zoals we willen. Met de kleinste belevenissen in onszelf en om ons heen. En wat komt vanzelf.
Streef niet naar meer om meer. Streef naar meer om goed te doen. En doe nu al goed. Nu. Het gevoel is er al.
Elke dag -een beetje of meer- de verpersoonlijking zijn van hoe je je het liefst voelt, wie je het liefst bent, maakt je reis betekenisvol, helder en vol rijkdom. Zet je intentie voor vandaag. En leef je intentie (een beetje of steeds meer).
EXPERTISE
Met onze expertise deze wereld dienen, is niet alleen een groot voorrecht, maar ook onze 'plicht'.
Together we are one. Onze ontwikkelde kennis, ervaring en liefde = onze expertise manifesteren op deze aardbol en compleet jezelf zijn hierin. Prachtige mensen aantrekken waarmee je matched. Het is jouw tijd….
MINDSET
Je gedachten bepalen hoe je wereld bekijkt. Je gedachten komen voort uit je ervaringen, uit pijn en vreugde, uit gezien zijn of niet gekend zijn. De waarheid die jij ziet wordt bepaald door de bril die je ophebt. Hoe jij bent in dat moment.
Je gedrag wordt gevormd door excuses die jij -onbewust- gebruikt om verstopt te blijven, door de weerstand waardoor je niet in de flow komt waarnaar je verlangt. Door blokkades die elke keer opnieuw op je route naar innerlijke en uiterlijke rijkdom liggen.
Het is tijd. Ben je er klaar voor om met open hart en geest de wereld te bekijken door een andere bril, door te breken? En meters te maken.
DISCIPLINE
is de voeder van vakmanschap en de enige manier om er te komen. Daar waar je -niet een beetje, maar- 100% wilt zijn.
Als we doorzetten, commitment geven, onze verantwoordelijkheid voelen, creëren we momentum en is er ruimte voor nieuwe, dragende gewoonten. En door deze consistent in te zetten, vindt duurzame verandering plaats.
Kleine stappen, bewust genomen stappen, zijn de stappen die we moeten nemen -de marathon in plaats van de sprint lopen- door de modder -de kilometers- waden. Doorzetten. Bij de kleine dingen in het leven en de grotere. Discipline en consistentie zit overal in en maken of je slaagt of niet, wat ook je doel is.
KICKSTART
Met intentie maak je een koers. Met koers maak je doelstellingen. Met doelen maak je acties. Die je stap voor stap, als die diesel, uitvoert. Gedegen, gedisciplineerd, consistent. Je voelend zoals je je wilt voelen. En soms niet. En dan start je opnieuw.
Kickstart je opnieuw. Terug naar je intentie, naar hoe je je wilt voelen, naar die liftende mindset. Compassievol. Plan je opnieuw in je dag in wat je hierbij verder helpt. Op jouw ritme, jouw manier met jouw inspiratie.
Kickstarten kun je om 06.00 uur, om 11.15uur, om 19.30 uur. Elk moment, elke dag kun je opnieuw beginnen. Laat schaamte, schuld los en neem je macht terug.
VERTROUWEN
Op jezelf, je eigen wijsheid en meer om je heen. Op alles wat je niet weet. Je zult getest worden.
Het is een hobbelige weg, de modder is dik, taai en stinkt (soms :). En de moeite waard. Als je op het punt staat op te geven, staat je grootste doorbraak klaar.
Geef je over. Vertrouw. Wees je eigen goeroe en laat wat over aan het universum.
Subscribe to my newsletter 
It goes without saying that I will treat your personal data with care. Would you like to know more? Take a look at my privacy statement